Performance Portability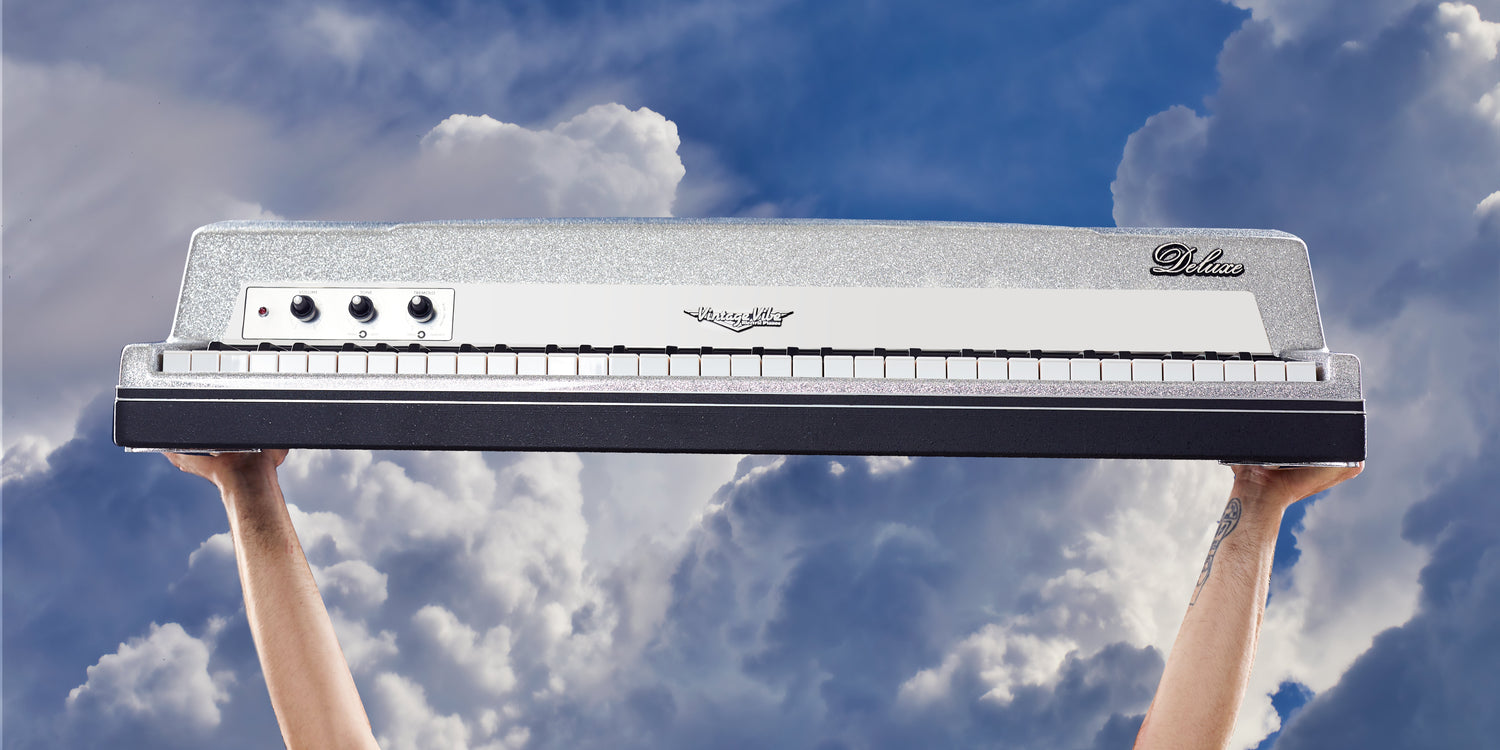 Intelligent Design
Thirteen years ago, Chris Carroll and Fred DiLeone embarked on a bold adventure to design and build the world's first compact, lightweight Rhodes-style piano. The 53-pound 64-note Vintage Vibe Piano was born without compromising tone or feel. The flagship 73-note Piano soon followed at 60 pounds. Today our pianos outperform any vintage or modern electric piano in feel, dynamic response, reliability, and portability. No other piano has come close to our compact size, lightweight, and dynamic tone.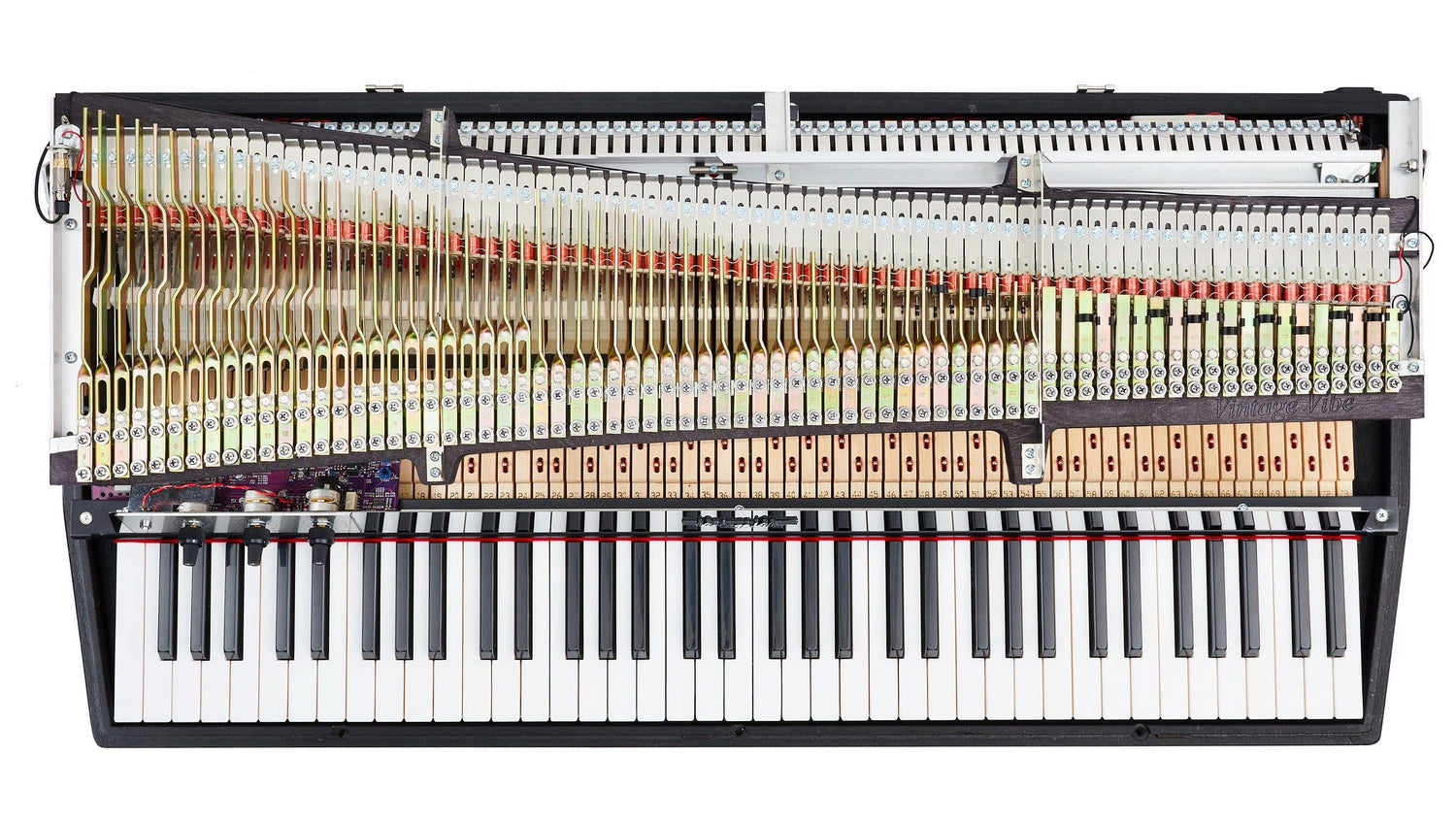 Evolved
After thirteen years, we do not simply rest on our laurels; we continue to lead our industry and evolve our pianos with creative, problem-solving ideas.

Because of this mission, the Vintage Vibe Piano is the most innovative Rhodes™️ style electric piano ever designed and manufactured. We are proud to announce that our efforts have resulted in two patents this year!

Our breakthrough inventions offer unparalleled adjustability in action and tone.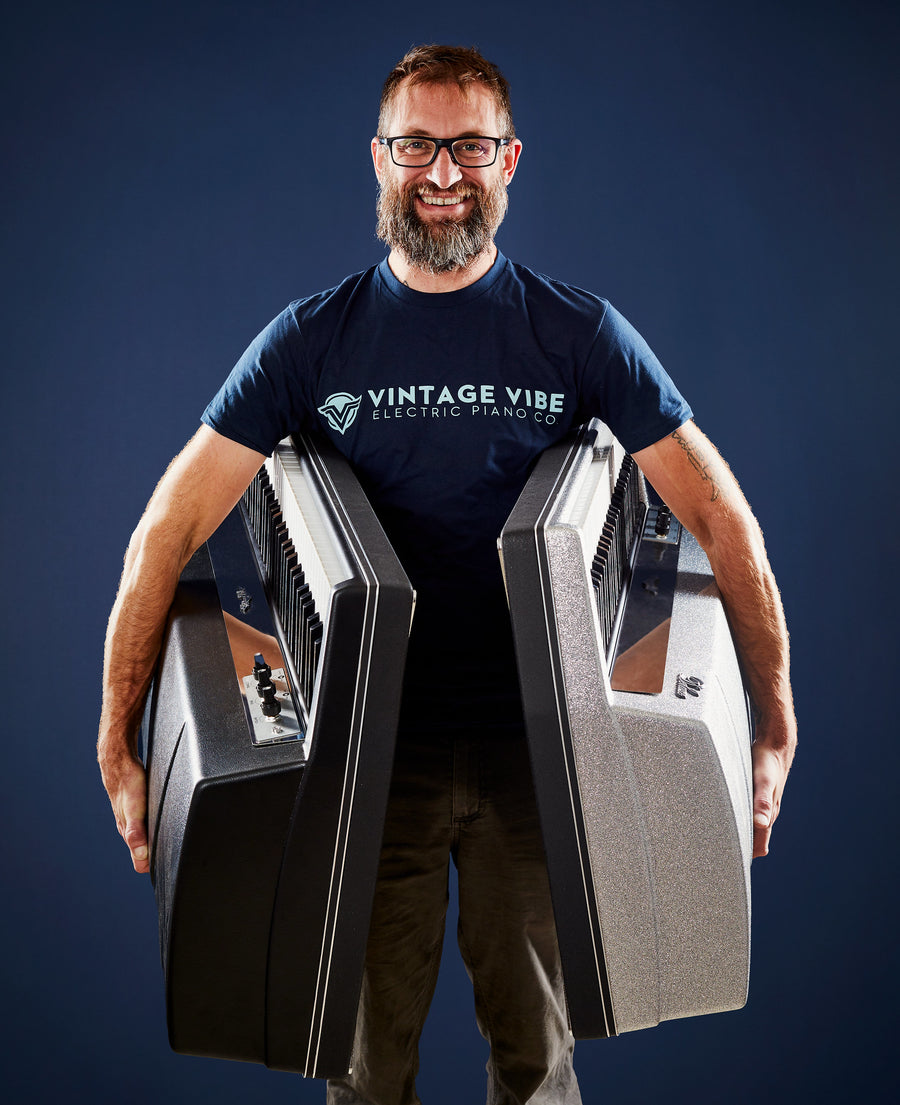 Heavy Only In Vibe
The Vintage Vibe piano, while heavy in Vibe, is light in weight. As a result, it is the most sought-after lightweight electro-mechanical piano available today. It is the player's choice at less than a pound per note.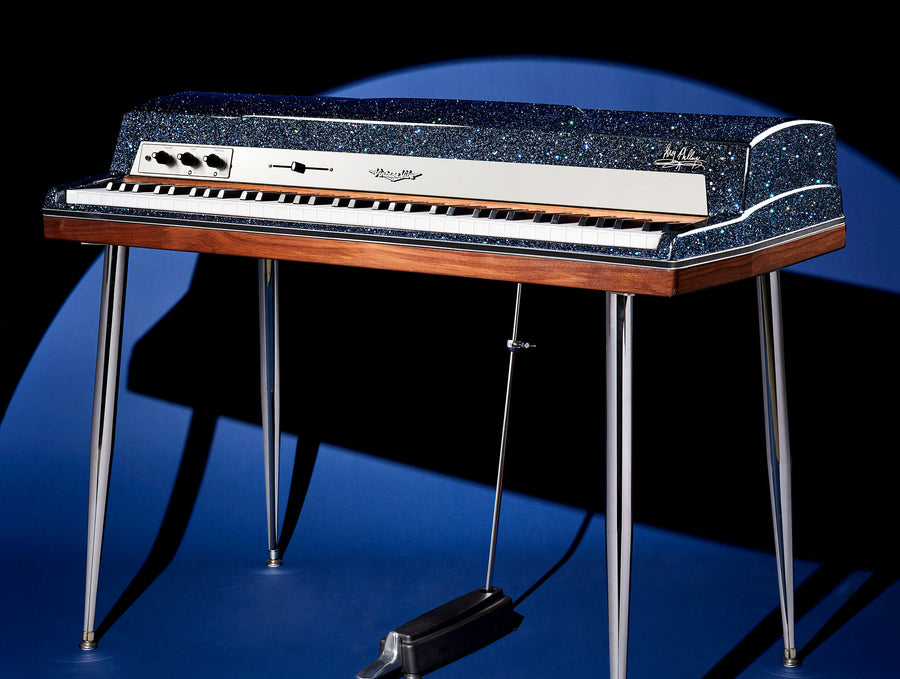 Inspired Performance
Designed for one person to carry, set up, break down, and move to and from your gig with ease. The Vintage Vibe Piano is a modern working musician's piano.

No more sacrificing your tone, feel, inspiration, and look with a digital clone. Instead, you will proudly show off your Vintage Vibe without embarrassingly covering it with a piano shell.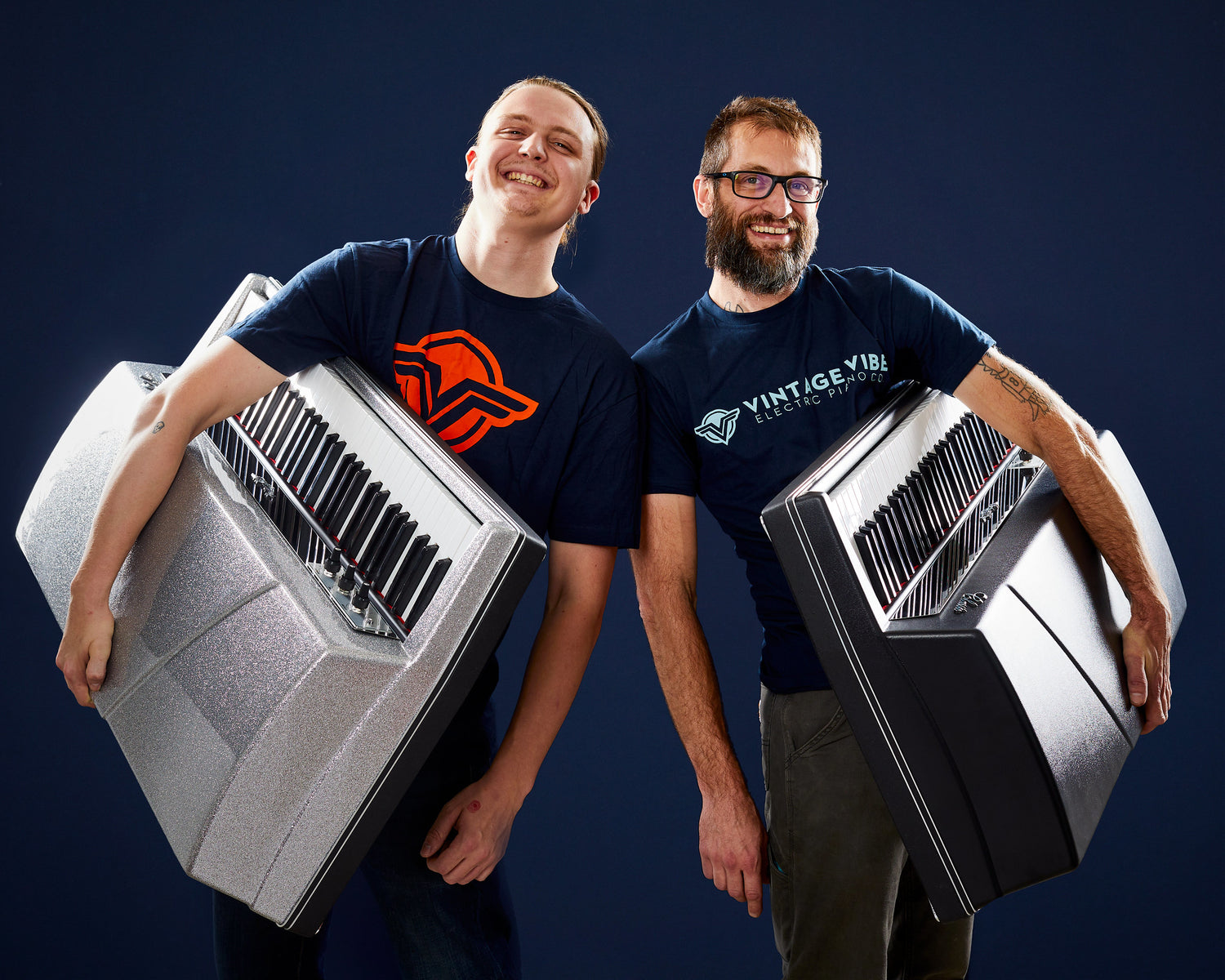 Gig Lightly!
Vintage Vibe offers an optional lightweight, form-fitting soft gig bag to go with any of our pianos. The gig bag is of exceptional quality and made in the USA by Studio Slips, making local gigging fast, convenient, and light.

Everything about the Vintage Vibe is in its performance and portability. You will take on a new persona when you play one as a musician.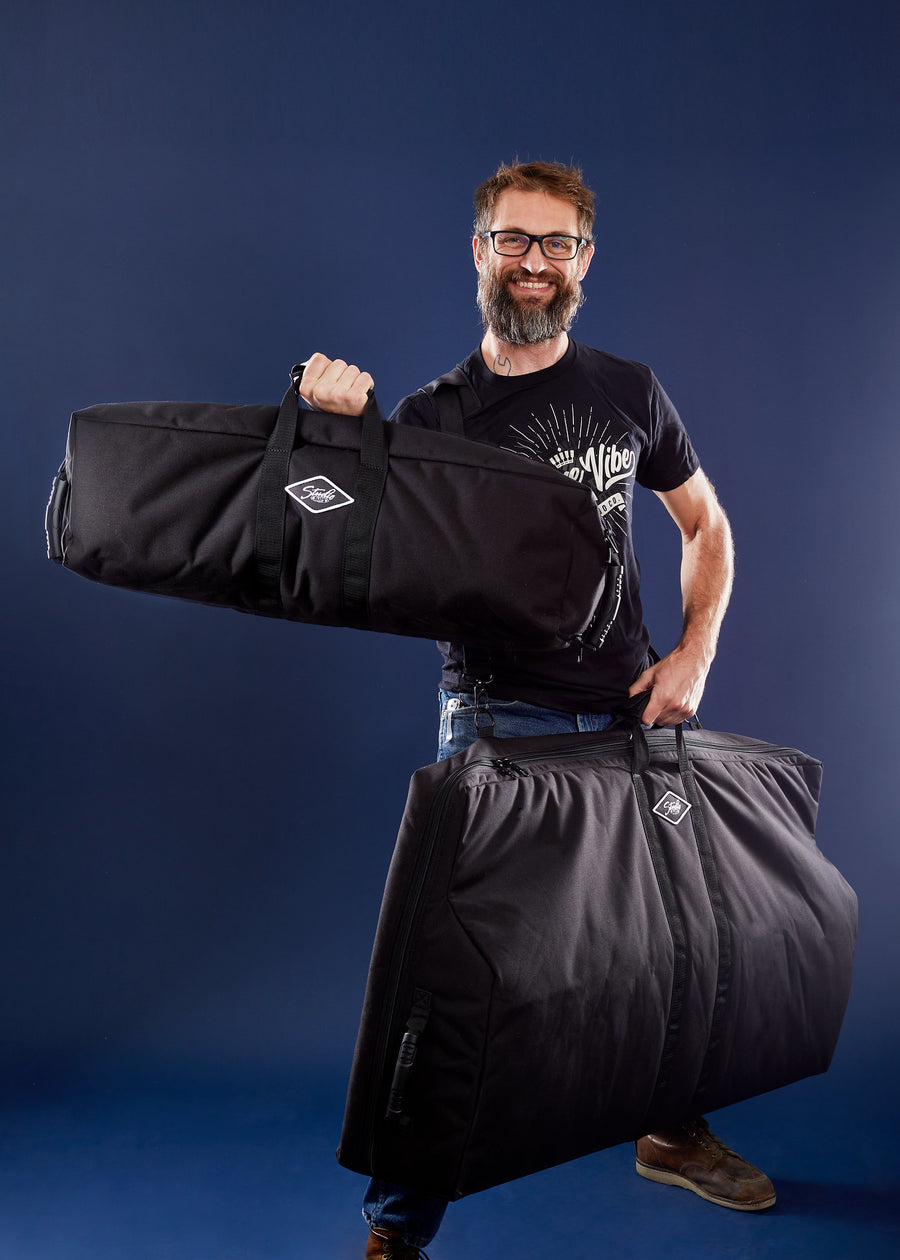 Keep on Trucking, Baby!
Nothing will slow you down when running around town with your Vintage Vibe. Go from gig to gig as you set up and break down like a pro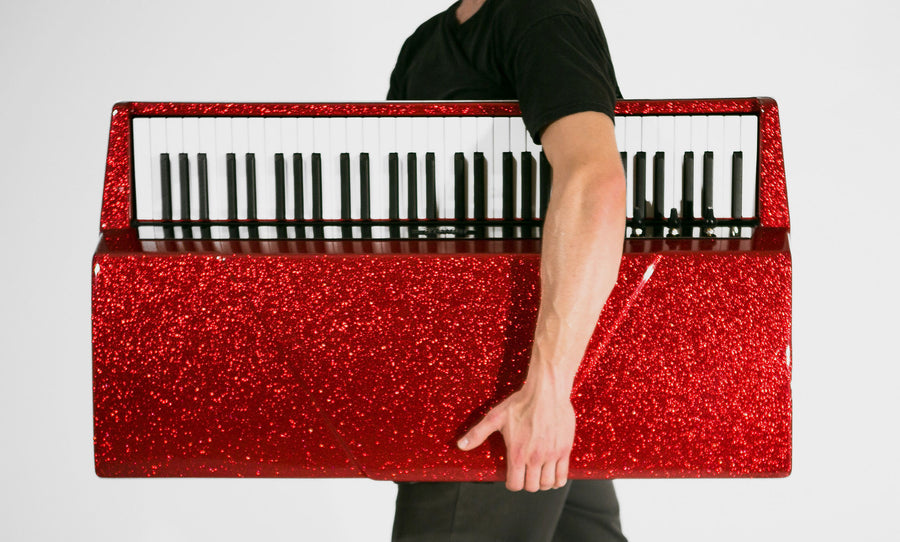 Boy, You Can Finally Carry That Weight!
Now that we have shed the weight issue associated with vintage Rhodes™, nothing can stop you from arriving at the gig with a drop-dead gorgeous piano oozing with the raw tone you've always wanted.

After all, life is short, and you should be playing a real piano.