Limited only by your Imagination
From Ideas to Reality, Vintage Vibe is a Dream Factory...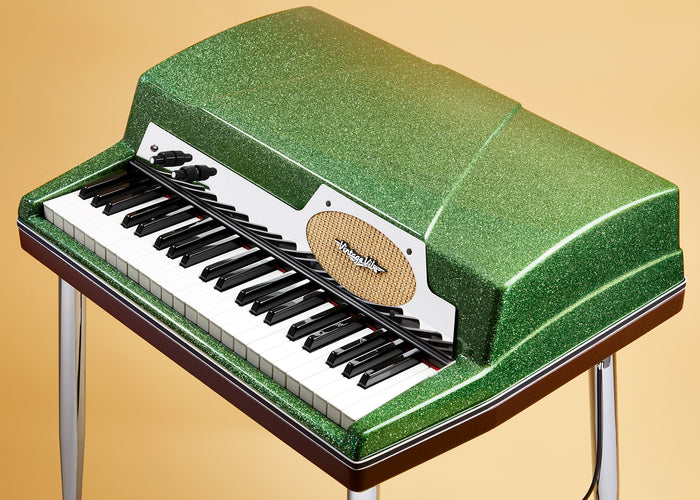 Masters of Our Craft
If your budget matches your dream and you have a project you would like to see become a reality, contact us today to discuss the possibilities.
Stage Shells
We build stage shells for digital pianos for discerning clients who want an elegant vintage look. There's no vision too ambitious for our master craftsman... U2 can attest, our shell game is strong.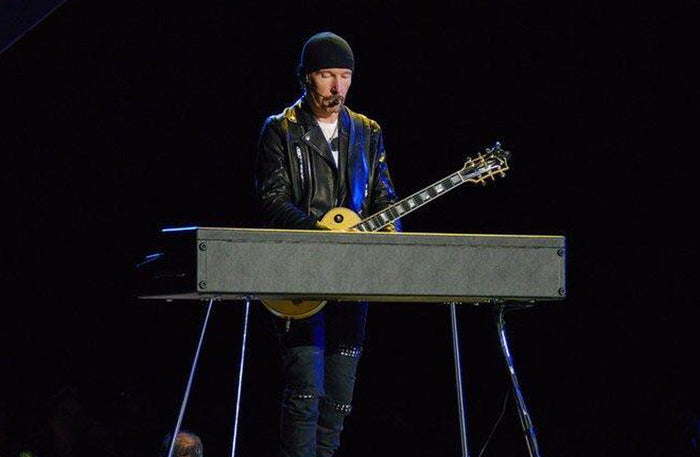 Custom Builds
Looking to transform your Rhodes into mid-century art? Want to make sure your Wurlitzer matches the set design for your next world tour? Perhaps you're looking to encrust your Clavinet with gemstones? Vintage Vibe is capable of bringing even the wildest concepts to life!
Custom Stereo Reverb
We install stereo reverb into Fender Rhodes Suitcase pianos. The reverb is comprised of drive and recovery circuits for both the left and right channels, a 3-spring, medium decay pan for each channel, depth control and bypass switching and supporting circuitry.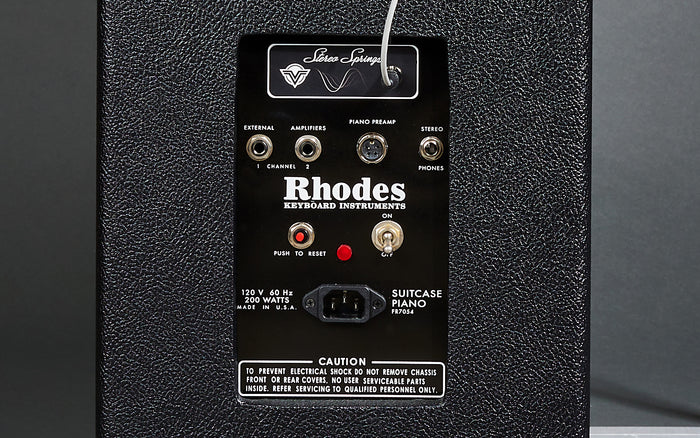 Previous Commissioned Work
Click the links on the left to see examples of some of our past custom projects
Fender Rhodes Stereo Spring Reverb
Wurlitzer Royal Blue Sparkle
Vintage Vibe Custom Moss Green Sparkle Wurlitzer 44
Wurlitzer Cinnamon Sparkle
Vintage Vibe Custom Blue Wurlitzer 44 and Tolexed Fender Deville Amp
Vintage Vibe Custom Wurlitzer 44 White and Walnut
Open Frame Piano Bass Prototype
37-Note Bass with Synthesizer Strip
Open Model 54 Note DiLeone Custom
Wurlitzer 200A Royal Blue Sparkle
Vintage Vibe 44 Custom Rose Sparkle
Steely Dan Custom Console with Duke Ellington canvas
Wurlitzer Red Sparkle
Lime Green Wurlitzer 200A
Flame Top Vintage Vibe
Vintage Vibe Vibanets and Jet Black 73 w/ Console
Ready to get your dream project started?
Fill out the form below and let the Vintage Vibe team of master carftsmen take of the rest.
Get Started