Welcome to our vintage restored pianos page
Vintage Vibe is world-renown for our museum quality restorations. Our master technicians with a combined 75 years of knowledge continue to lead the industry for nearly 25 years now. We have innovated the advanced craft of fine electric piano regulation, an art you simply will not find anywhere else. By commissioning a Signature Series restoration from Vintage Vibe you are ensuring the finest work available anywhere in the world.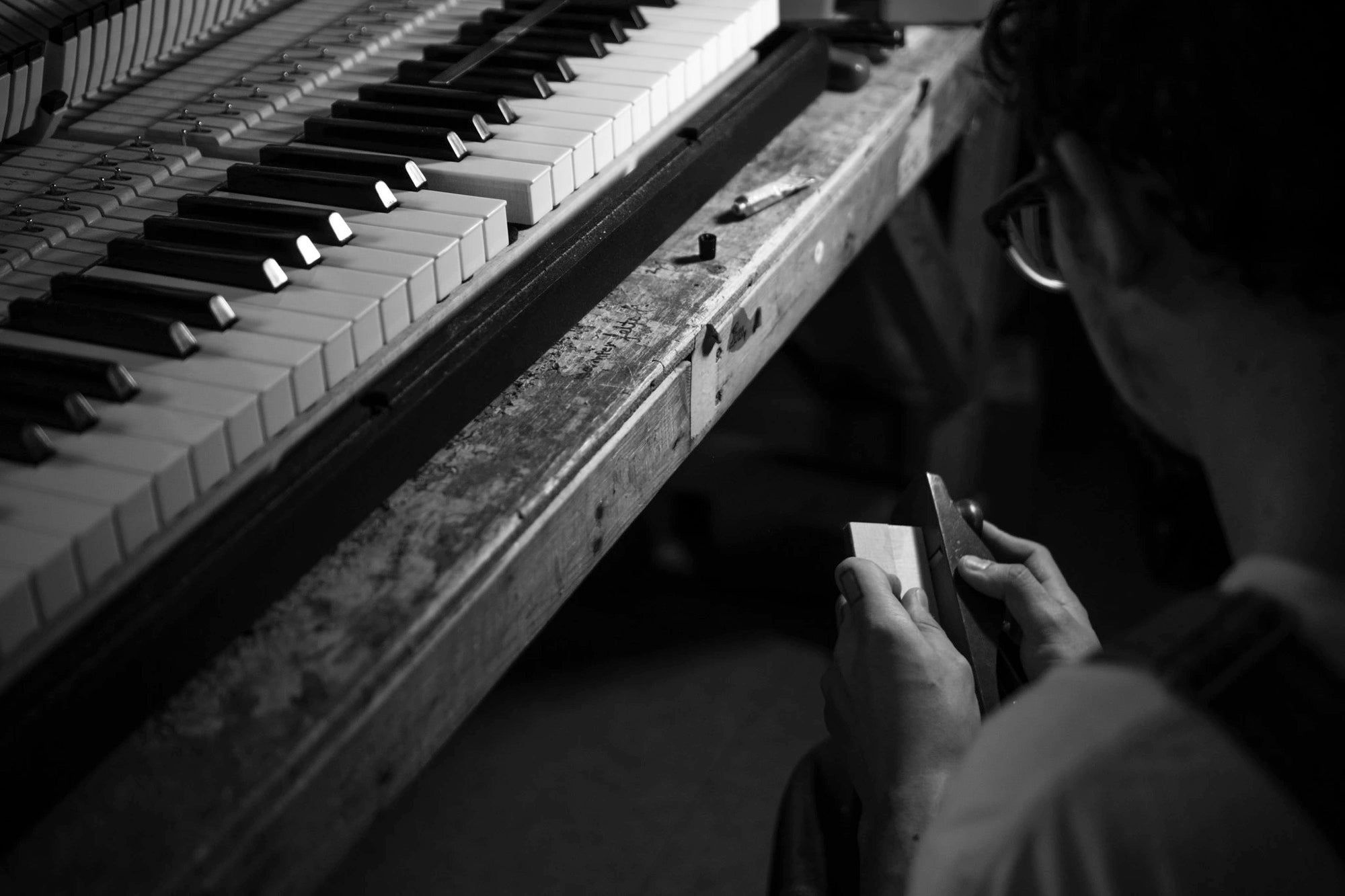 Current List of  Pianos
On our piano page, you will find a list of pianos that have not yet been restored along with the model, year as well as price. Our price includes restoration of mechanical, electronics, and cosmetics. Depending on the model we are offering, certain original cosmetic finishes cannot be duplicated. We can offer cosmetics as is or we can offer a custom finish for an extra negotiated price.

Signature Series restorations are our highest available service. The lead-time is 8-30 weeks depending on our workload. Not every piano is eligible for signature series restoration.
Some of our previous projects
Recent vintage pianos restored by our team of master craftsmen
Got any questions or ready to order?
Nulla hendrerit consectetur risus. Phasellus vitae ante laoreet, aliquet nulla ut, varius erat. Donec euismod luctus luctus. Vestibulum nec erat odio. Donec varius id mi vel aliquam. Proin id arcu mi. Aenean molestie dapibus sapien.
Contact Us Today