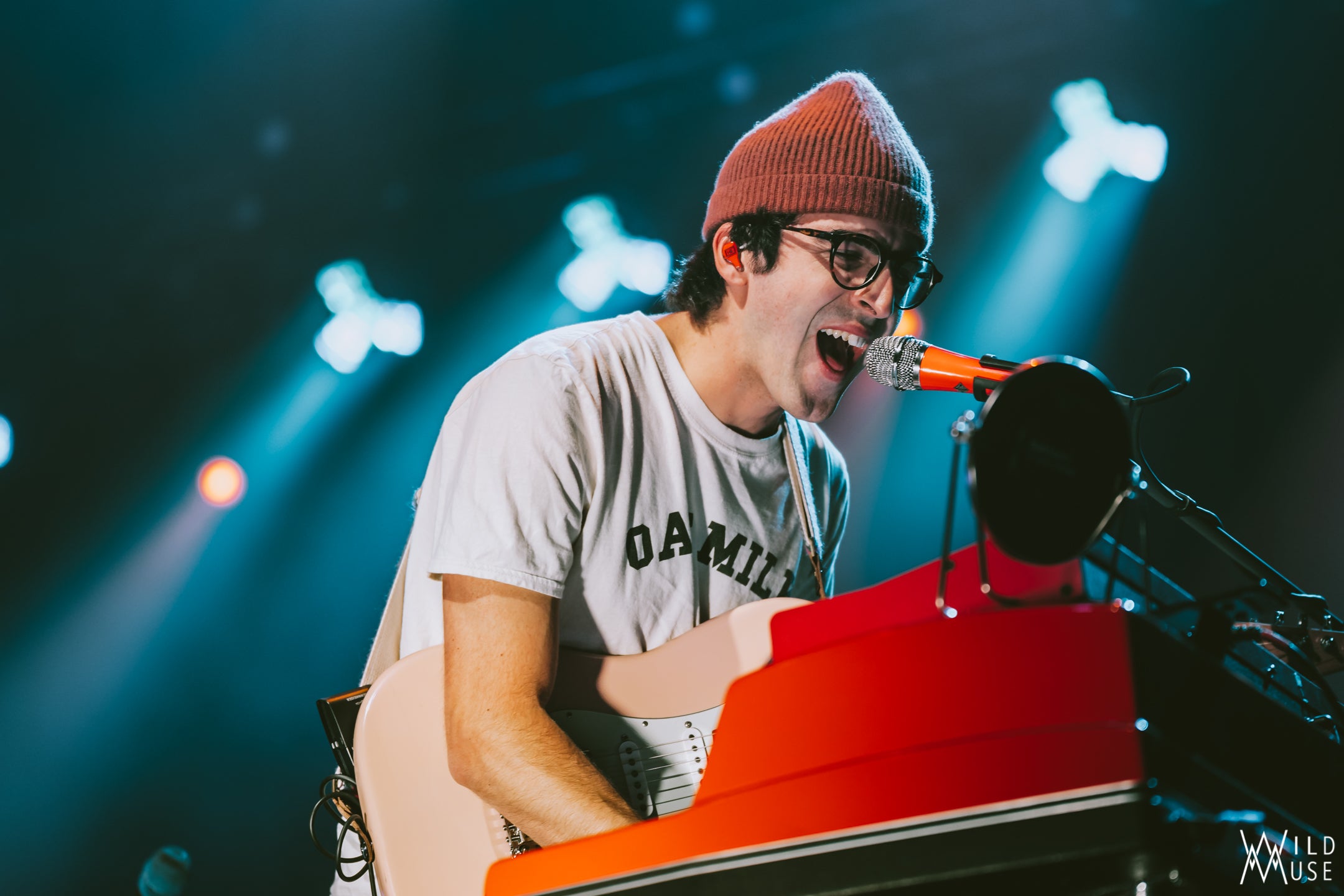 The Vintage Vibe is the liveliest electric tine piano I've ever played. I couldn't imagine gigging without one at this point.
Peter Anspach / Goose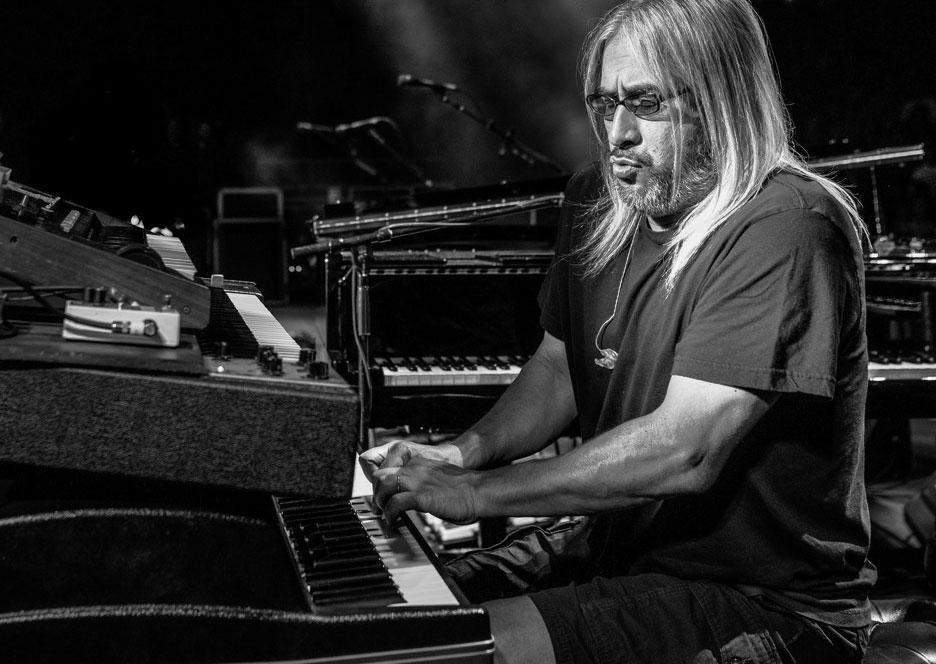 For tone and feel, the Vintage Vibe is truly unparalleled!
Jeff Chimenti / Dead and Co.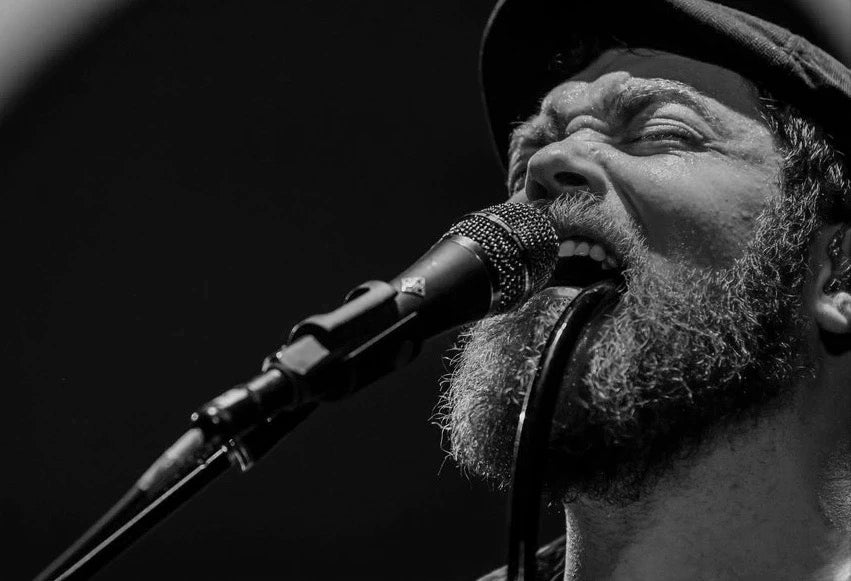 Vintage Vibe builds real instruments filled with soul.
Steve Swatkins / Allen Stone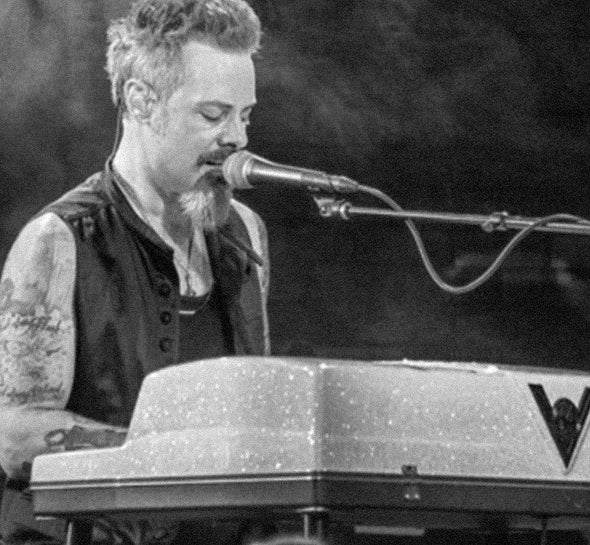 The ultimate piano. Unique, reliable and inspirational.
Richie Kotzen
My 64 Deluxe is all over my new album. I love it so much!
Matt Johnson / Jamiroquai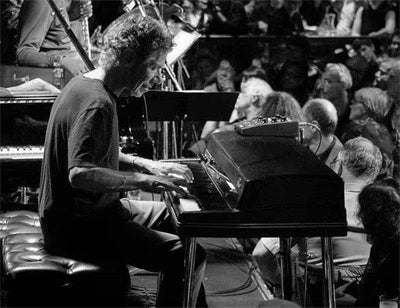 It delivers a warm and clear sound that I love.
Chick Corea
Update Required
To play the media you will need to either update your browser to a recent version or update your
Flash plugin
.
The Vintage Vibe Piano in Action
Check out some amazing players on Vintage Vibe Pianos
What's New
Vintage Vibe Pianos are ever-evolving, and our latest is a testament to our innovation and craft.
We have added some exciting new editions this year to our piano lines. From our always in style Classic Vintage Vibe Piano to our uniquely personalized Deluxe model, we are proud to also offer for the first time our brand new preeminent Concert Series.
Patented Variable Voice Control
All Vintage Vibe models are now offered with Variable Voice Control as an option. This ground breaking patented idea allows global voicing of the piano on the fly. See our dedicated page for full details.
Patented Dual Capstan Action
Our Dual Capstan key stick action is a first of it's kind, providing adjustable accurate action regulation technology, and is why our pianos action feels like no other.
Our new Stereo Vibe pre-amplifier is our most ambitious to date. Completely redesigned EQ and tremolo offer a more expansive range of possibilities, bringing out new tones never heard before in our pianos.
We designed all new hammer tips, each with uniform height and angled relief for precise strike line advantage. Each piano comes with 6 zones of hammer tip hardness. This ensures that an even expression across the piano is guaranteed.
Vintage Vibe Virtues
Get intimate with what our pianos are made from.
Bespoke just for you
Each one of our pianos is hand built to order, just for you.
Choose The Lid To Match Your Vibe
Whether it's a standard or custom color option, your Vintage Vibe Piano is all you.
Vintage Vibe Signature Artists
Vintage Vibe Piano Gallery
We are honored and humbled by our good fortune to be able to handcraft such fine instruments. Check out our piano gallery below.
Dimensions
64 Key
21.5" x 39.75"x 7.75"
73 Key
21.5" x 44.5"x 7.75"
Pickups
Vintage Vibe Custom Coil 3" Pickups
Action
Hard Rock Maple action
Cycolac Hammers
Aerospace Aluminum Dampers
Virgin Wool Damper Felt
Custom 6 zone Angled Hammer Tips
Tone Generation
American Swaged Steel Tines
Steel Tone Blocks
Tuning Spring
Steel Tone Bars
Preamp
Active Preamplifier
Volume Control
Treble and Bass EQ Controls
Ping Pong Stereo Tremolo
Bypass Switch
Tremolo Depth Control
Tremolo Speed Control
Tremolo Rate Indicator LED
Headphone
Key Compass
++Relative to an 88 key scale
Power Supply
110-240VA
IEC AC Inlet
On/Off Power Switch
Connections
Output
Left & Right 1/4" Jacks
FX Loop
1/4" Send and Return Jacks
Headphone
Stereo 1/4", Jack, IEC AC Inlet
Concert
Concert Console
$5,799.99
Stereo Console
available for 64 and 73 note pianos
Options
Walnut Trim Package
$1,799.99
includes Walnut Chassis, name rail and music rack
Variable Voice Control
$1599.00
MIDI OUT- qrs system
$1,800.00
What makes the Vintage Vibe so special?
Vintage Vibe has been the cornerstone of the electric piano world for 25 years. We have led the way in education, knowledge, and preservation through our innovation and business practices. In 2022 our company once again reimagined what a tine electric piano could do by inventing and applying for not one but two patents. The first patent is for our key stick, the cap, and Jack, which incorporates two capstans for the ultimate adjustment capabilities that address all key bed setup procedures and customize the pianos feel. The second is a patent for our Variable Voice Control, which allows the user to instantly re-voice the piano without mechanical changes to the action. You can read about both of these inventions on our piano pages. Our lead designer/builder Fred DiLeone is the inventor of these pat- pending designs in conjunction with Vintage Vibe.

Our piano was a groundbreaking watershed moment for its lightweight and compact size when introduced. Never before or since has anyone been able to achieve such a feat. No one has come close to our piano's size, weight, and ingenuity.

The Vintage Vibe Piano is the finest electric tine piano ever designed and manufactured. Not only does the vibe nail the best classic Fender Rhodes tones from the early 70s like no other piano can, but our piano is the most adjustable piano ever built.

Every aspect of the vibe is adjustable, from our hard rock maple action rail and side supports which allows easy incremental escapement and strike line changes to stop lock changes without any drilling or resetting of the action rail. Individual damper arms and hammers that can be moved in any direction independently (something aluminum actions with damper and hammer combs cannot do), to our pat-pending key bed with dual capstan key stick action, which allows the manufacturer or end user to adjust key dip, hammer height\hammer throw, adjustable hammer break, to instantaneous tone shaping voicing with our pat-pending Variable Voice Control.

No other piano offers this innovation, tone and flexibility. Further, no piano is as stylish, compact and light, or affordable as The Vintage Vibe. Finally, with almost 100 years of combined experience among our technicians, no other team is as experienced in building pianos as the Vintage Vibe team. We have been building the Vibe for 12 years now, we would not still be here if it wasn't the best!
Is it a Rhodes or Wurlitzer?
Neither, its a USA hand-made Vintage Vibe Piano! It is shaped similarly to a Wurlitzer but inside is a highly modified Fender Rhodes style piano with patented improvement technology.
What is the difference between Classic and Deluxe pianos?
Vintage Vibe offers two lines of world-class hand crafted electric pianos: The Deluxe and The Classic. Both lines implement the exact same internal parts in their construction and include, active Stereo Vibe preamp, legs, sustain pedal and sustain rod.

Our Deluxe model features a handcrafted, hand laid fiberglass lid made in the USA by artisans. Available in many different high gloss gel coat finishes including exotic sparkle and solid colors. The Deluxe offers added value workmanship in the form of matched tines and master crafted action regulation. This means that a master tech spends more time on the Deluxe model to ensure the highest possible standards.

Our Classic model offers the classic look, feel and tone that everyone is looking for. Featuring an impact- resistant, black textured ABS plastic lid that defines authenticity. The Classic piano is a high performance instrument that would satisfy the most discerning player. It is $2000.00 less than our Deluxe model by utilizing a less expensive lid as well as spending less time on articulating the pianos set up. The result is a more budget friendly piano with outstanding performance. The Classic is the best value for an electric piano, period!
Should I go with a Classic or Deluxe?
Seriously, either piano is a winner. If you want excellent quality and a classic look without compromising feel and tone, go for the Classic. On the other hand, if you want to personalize your piano with a color that fits your personality and expect nothing but the very best, then the Deluxe is for you.

In the end, a side-by-side recording, you probably would not guess which was which the Classic and which was the Deluxe. Luckily Vintage Vibe offers a choice for different budgets and models.
What is Matched tines?
Matching tines is just as it sounds, we look for similar qualities in each tine so that they uniformly match performance in a piano. Tines that do not live up to a certain standard are removed and replaced.

Tines are an imperfect part and often offer inconsistent performances when 73 tines are put next to each other in a piano. This can be part of the charm in a real tine piano, remember real pianos are not a sterile digital experience, they live and breathe with character. With that being said, our Deluxe and Concert pianos undergo close tine scrutiny, the result is a piano with unrivaled evenness.
What is the weight on a Vintage Vibe piano?
The Vintage Vibe 64 note piano is a featherweight 53 lbs.

The Vintage Vibe 73 note piano at 60 lbs. is by far the lightest electric piano of its size ever made.
What are the dimensions for your pianos?
73 Model 44.5" long x 21.5 deep x 7.75 tall

64 Model 39.75 " long X 21.5 deep x 7.75 tall
How do I tune a VVP?
Here at the shop we simply use a phone app strobe tuner to tune our pianos. Tuning a Vintage Vibe piano is incredibly easy, so much so, that anyone without any experience can easily tune our pianos. Just remove the lid, remove three screws from the harp frame and you are ready to begin tuning. Strike a note and see if it is sharp or flat, then lift the harp about 6 inches enough to fit your arm under and reach in to gain access to the tine you are tuning. Each tine has a tuning spring, pull the spring closer to you to raise the pitch or push the spring closer to the pickup to lower the pitch. It is that simple!

Alternatively, you can stretch tune your piano but going forward you will be a slave to keeping up with that type of tuning. If at any point a note or two or more goes out you cannot simply tune it straight with a tuner. There is a formula to stretch tuning that must be adhered to, otherwise your piano will play out of tune. If you are not a piano tuner, this method will cost you money to keep your piano in tune. The results of stretch tuning an acoustic piano are obvious and necessary. In our opinion, stretch tuning a Vintage Vibe Piano or a Rhodes piano is neither necessary or worth the time and money. Your personal ideas may be different and that is fine and up to you how you handle your tuning.
What is the key range for your pianos?
73 Key Compass E-8 to E-80
64 Compass A-13 to C-76
In respect to an 88 note piano
Can I have MIDI installed in a Vintage Vibe Piano?
Yes, MIDI installation will cost $1800 and is available as MIDI out only.

We offer the QRS PNOScan for more info- www.qrsmusic.com
Is the Stereo Console compatible with Classic and Deluxe pianos?
Yes, our Stereo Console will mate perfectly with any 64 or 73 note Vintage Vibe tine piano when ordered together. It will not mate perfectly with a Rhodes piano.

You can add a console at a future date but, please let us know when you order a piano if you think you may add a console at a future date. There are custom procedures needed to ensure the two parts mate in the future. There will be a small fee associated with adding the necessary parts.
What is the difference between active and passive electronics?
Passive Electronics: The output level of the piano is limited to that of the piano's magnetic pickups; there are no gain stages nor effects. The output level is comparable to that of a guitar and for most all uses will therefore need to be amplified by another device such as a preamplifier, mixing console or PA. The provided controls are also similar to those found in electric guitars. They are comprised of potentiometers and capacitors that cut frequencies from the piano's signal which allows you to achieve limited tone sculpting. We have included controls for both the bass and treble frequencies. The volume control sets the overall output level at the mono ¼" output jack.

All Vintage Vibe Pianos are active.

Active Electronics: The output level of the active model is much hotter than that of a passive model due to the onboard preamplifier. The eq circuit is capable of not only cutting bass and treble frequencies, but boosting them as well, which allows for expansive tone shaping possibilities. The built in tremolo circuit has controls for depth and speed and can produce a ping-pong effect when used in stereo via the ¼" left and right output jacks. As a visual indicator, an LED on the front panel pulses in time with the tremolo. In addition to the preamplifier, the active model also boasts a stereo headphone amplifier accessible by a ¼" jack.

The active model needs to be plugged into a grounded wall outlet of between 110 – 240VAC in order for the preamplifier and controls to function.
Who do I contact in the EU to help with placing an order?
Vintage Vibe deals directly worldwide, but our EU dealer EP Service is more knowledgable about the EU systems and should be able to help you with an all-inclusive price, and they are based in the Netherlands outside of Amsterdam.

Marcel Groot is the owner and has handled Vintage Vibe Piano sales for over a decade to the EU. EP Service not only handles Vintage Vibe pianos but parts.

https://www.ep-service.nl/
How much is shipping?
Shipping is a commodity that changes daily and therefore we do not give exact quotes. The best we can do is offer estimates from what recent shipments globally have run.

As of 5-28-22 Shipping averages worldwide- Door to Door Service $600-800.00 Economy Service- $350-550.00 For non-common out of region locations, shipping can be more.
How do you ship your pianos?
We ship our pianos double boxed on a pallet by air freight, and we offer door to door for US residents and commercial business international customers. We also offer Economy shipping ( least expensive) where pickup at the closest service center, which is often next to your nearest airport, is available.
How Long does it take to receive my piano?
Our shop consists of a ten-person team, and we split our duties between building Vintage Vibe Pianos and offering full restorations and repairs on vintage pianos. We usually have 20 to 40 Vintage Vibe pianos at any given time on our build board and an equal amount of vintage pianos in for work. This pace keeps our build time around three months.

Factors like a heavy build schedule or supply chain issues can increase lead times. The good news is that Vintage Vibe pianos in 2022 and beyond are the best pianos we have ever designed and built. So what are a few months for a piano that will be with you for life?
How to place an order?
Would you like to put a deposit down and get on our build list? If so, we would require a minimum of $1,000.00 down to secure your piano in our build schedule. You can send a deposit with Paypal to orders@vintagevibe.com after confirming with Vintage Vibe, or we can take a credit card payment over the phone. (973) 989-2178 Once the piano deposit is made, Vintage Vibe will send a paid receipt with the piano invoice.

(International customers only ) The final payment is through bank wire transfer only. Once a deposit is received, we will confirm by sending you an invoice with a paid deposit receipt.
Once the piano is completed, what are the next steps?
(International customers only ) The final payment is to be made through a bank wire transfer. We do not accept any other forms of final payment.

Once the piano is finished and ready to ship: Vintage Vibe will notify you that the piano is complete and ready to ship with a valid and timely shipping quote.

We will arrange and prepare the shipping to you and supply you with all tracking details.

( Local Customers) Pickup in person at our facility is always welcome.
Returns or Cancellations
Vintage Vibe Pianos are custom hand built to order therefore there are no returns. You have 48 hours to cancel an order, deposits are non refundable. You have 5 days to change your mind about color choice once order is placed.
Import Duties and Fees
Import duties and fees- They differ from country to country, it's best if you contact your local officials to inquire if it is a concern. Try a google search for info.
Sales Tax
Sales Tax- In the USA, we do not charge sales tax on any out-of-state or country purchases. This can change at any point in the future without notice depending on laws
Once you receive the piano
Our pianos are shipped safely and securely and should not need anything once they arrive, including tuning. With that being said, we cannot guarantee tuning due to the nature of a mechanical instrument. Our pianos will rarely need attention, but If and when they do, you can contact us for advice or a repair technician in your area.

No other piano offers this innovation, tone and flexibility. Further, no piano is as stylish, compact and light or affordable as the Vintage Vibe. Finally, with nearly 100 years combined experience, no other team is as experienced in building pianos as the Vintage Vibe team.
What voltages does the Vintage Vibe accept?
The Vintage Vibe piano utilizes a switching power supply, that means it is ready to plug in and play anywhere in the world!!
What kind of protective case do you offer?
We offer a professional touring road case custom designed for our piano. The case has a lift off top and a trap door compartment at the bottom for legs pedal, rod and stackers. It is constructed of 3/8th plywood and heavy duty 6 inch roll caster wheels. This is the type of case the big boys use for touring.

Alternatively we offer a semi soft clam shell case made for light weight local gigs.
Why a Vintage Vibe over a vintage Rhodes?
This is an excellent question; ultimately, it would be great to have both, but not everybody has that luxury in life. At Vintage Vibe, we have been servicing vintage Rhodes pianos for over 25 years now. We are experts in our field with a master's understanding of the inner workings, design limitations, and genius. Without question, a new Vintage Vibe piano captures all of the most outstanding qualities of the best Fender Rhodes pianos. Not only does the Vibe capture these remarkable qualities, but our piano goes beyond any Rhodes, new or old, in our advanced technology and pat pending designs. To play a Fender Rhodes in good shape is a joy to experience both sonically and viscerally. Now play a 2022 Vintage Vibe piano, and you will quickly come to realize and have that ah-ha moment. It is a whole other level of feel and precision, and tone. Think of driving a 1965 Corvette Stingray; very cool, right? Looks great, and it is as cool as it gets, but you soon notice that it's loud and does not handle all that well, and frankly, it's not that comfortable. Next, you hop into a 2022 Corvette, an ultra-quiet, smooth corner-hugging pleasure drive with a cranking 12 speaker stereo made for the road. It is the same analogy with a Vintage Vibe compared to a Rhodes.