Fender Rhodes Tines Original 73 Model #54-73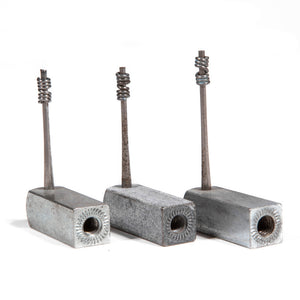 Vintage Vibe®
Fender Rhodes Tines Original 73 Model #54-73
Regular price
$15.99
$15.00
Unit price
per
Purchase original tines for a vintage 73 note piano!
---
Share this Product
Product Details
Description
Video
Description
These tines are used condition pulled from functional Rhodes pianos.
Sold individually.
Tines may or may not come with original spring.
Original Tines are not returnable due the nature of the product.
Video
Tech Tip | Fender Rhodes Tine Stabilization