Wurlitzer Fast Action Remedy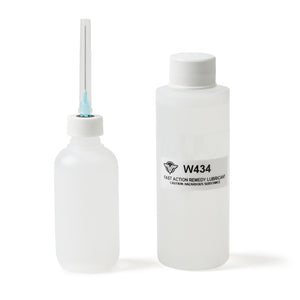 Vintage Vibe®
Wurlitzer Fast Action Remedy
Regular price
$14.99
$0.00
Unit price
per
Cure sluggish action on your Wurlitzer with our Fast Action Remedy Lubricant!
---
Due to flammability laws, fast action remedy lube can only be shipped via ground freight in the lower 48 states. If you live outside of the contiguous lower 48 states, this item is prohibited from air shipments and therefore cannot be ordered.
---
Share this Product
Product Details
Description
Description
This lube will cure sluggish action found in Wurlitzers or any wood/felt with center pin action center. We use this to remedy all our action issues. It's guaranteed to work. This 2 oz applicator bottle is plenty to do multiple pianos.