Wurlitzer Fuse Modification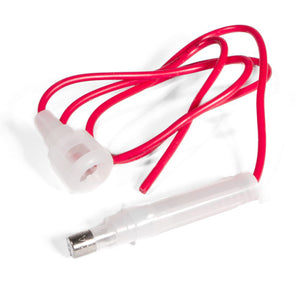 Vintage Vibe®
Wurlitzer Fuse Modification
Regular price
$11.99
$11.00
Unit price
per
Blown fuse? No problem! Vintage Vibe carries every fuse needed to get your Wurlitzer back up and running!
---
Share this Product
Product Details
Description
Whats Included
Description
Remove those pain in the neck Wurlitzer line and board fuses and replace them with easy to access fuse holders.  This makes replacing fuses extremely easy; just open the holder pull out the bad fuse and replace it with a new one.  No more dealing with what you think is a blown amp.   Simply replace the fuse and see.
Fuse values are selected based upon the selected piano model number.  Please be sure you select the correct model number for your Wurlitzer.
Whats Included
LINE FUSE MOD INCLUDES:
• Pigtail Fuse Holder & Fuse
200A BOARD FUSE MOD INCLUDES:
• 2X Pigtail Fuse Holders & Fuses
200 BOARD FUSE MOD INCLUDES:
• Pigtail Fuse Holder & Fuse
-Early 200 PCB's only.  Ensure your board has a fuse prior to selecting this product.
*Line fuse values selected will correspond with 120VAC by default.  If you wish to have a fuse for use with 240VAC line voltages please include this in the note field for your order.