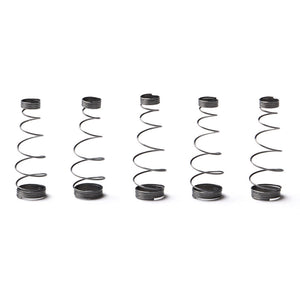 Vintage Vibe®
Wurlitzer Jack Springs
Regular price
$19.99
$0.00
Unit price
per
Replacement jack springs for whip assemblies on a Wurlitzer Electric Piano.
---
Share this Product
Product Details
Description
Description
These springs are replacement springs for your whip assembly. If you have a beat worn out action, you cannot renew it without replacing the jack springs. Jack springs are used for engaging send and return tension to the hammer to strike and allowing return of the jack into place for repeat striking. Sluggish action center can be the cause of a bad action, in either case you will need to dismantle the piano and perform both actions, spring replacement and action lubrication. This is a job for the serious mechanic, not for the faint of heart. You need to literally dismantle the entire piano, but it is the only true way to completely restore the piano. We recommend replacing jack felt while you are there. Also, since you have the piano open, recondition your hammer felts.
These are 1" jack springs.

Sold in sets of 64.