Fender Rhodes Tone Bar Spring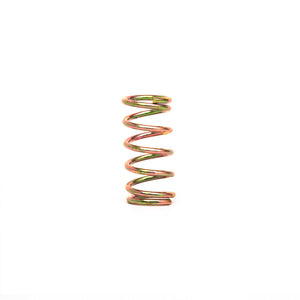 Vintage Vibe®
Fender Rhodes Tone Bar Spring
Regular price
$0.50
$0.00
Unit price
per
If your tone bar springs are broken or rusty, its time to replace them with official new Vintage Vibe tone bar springs!
---
Share this Product
Product Details
Description
Installation
Video
Description
These springs were specially crafted for your tone bars.  They are divided into three sections; bass, mid and treble.  Depending on if your piano (73 or 88), the split points are different.  To be sure of these split points, make note on your piano before changing them out.


Springs sold individually or in kits.

Installation
*MK II tone bars are stamped differently than MK I
Piano
Tone Bar #s
Front Hole
Rear Hole
73 MK I
1-25
Bass
Bass
26-57
Middle
Middle
58-73
Middle
Treble

 

 

73 MK II
8-32
Bass
Bass
33-64
Middle
Middle
65-80
Middle
Treble

 

 

88 MK I
0-25
Bass
Bass
26-57
Middle
Middle
58-81
Middle
Treble

 

 

88 MK II
0-32
Bass
Bass
33-64
Middle
Middle
65-88
Middle
Treble
Video
Tech Tip | Fender Rhodes Tine Stabilization
How Vintage Vibe Tines are Made