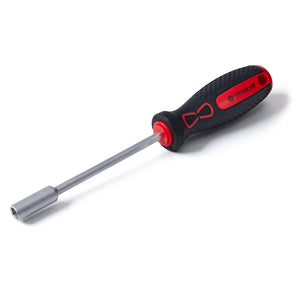 Vintage Vibe®
Nut Driver 5/16"
Regular price
$10.99
$0.00
Unit price
per
An absolute must have tool for any Wurlitzer technician!
---
Share this Product
Product Details
Description
Video
Description
Our 5/16" dual-use nut driver is an absolute must for all Wurlitzer and Rhodes technicians!

A Wurlitzer cannot be properly tuned without this tool.  Our nut drivers have a soft, fat grip, which makes it easier on the hands.  Tools with hard plastic handles can literally rip your hand apart after a day of tuning.  Bearing down on the reed when tuning is a must and our soft grip tool is the perfect lining for your hand.  

This tool is also used for the Rhodes piano tine screws.

Sold individually.
Video
Tech Tip | Voicing a Wurlitzer 200 Electric Piano
Nut Driver