Wurlitzer Sustain Pedal Tread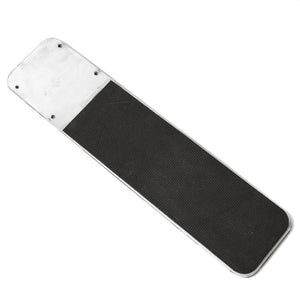 Vintage Vibe®
Wurlitzer Sustain Pedal Tread
Regular price
$10.99
$10.00
Unit price
per
Replacement tread for the top or bottom of a Wurlitzer Sustain Pedals.
---
Share this Product
Product Details
Description
Description
If your pedal has peeling or worn out tread, it's time to replace it!
Over the years, the top tread becomes dirty, curled up and an eye sore to look at. The bottom tread doesn't age gracefully either, as it becomes hard and worn out as well.
Vintage Vibe replica top tread and bottom cushion foam are just the right thing to bring back the feel and look of your pedal. 
Choose tread for the top portion of the pedal, cushion foam for the bottom or both.
Picture of fully assembled plate with tread is for Reference Only. Pedal plate not included. Glue not included
Purchase Pedal Plate here.